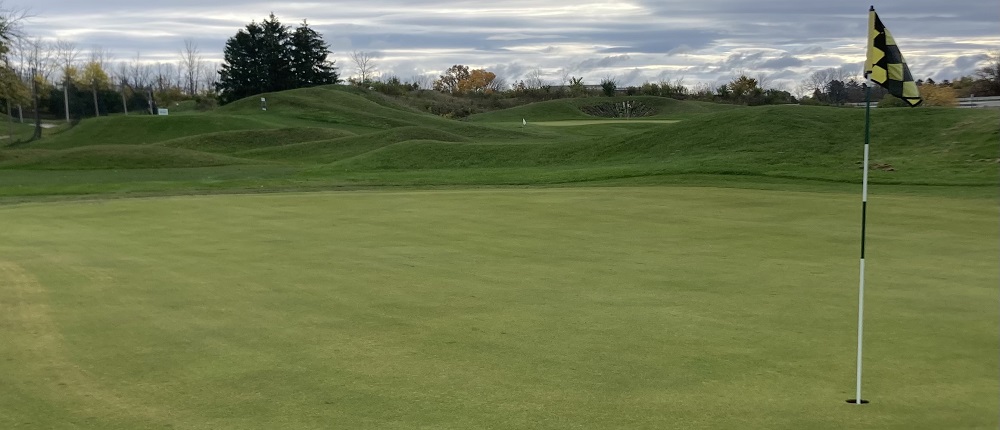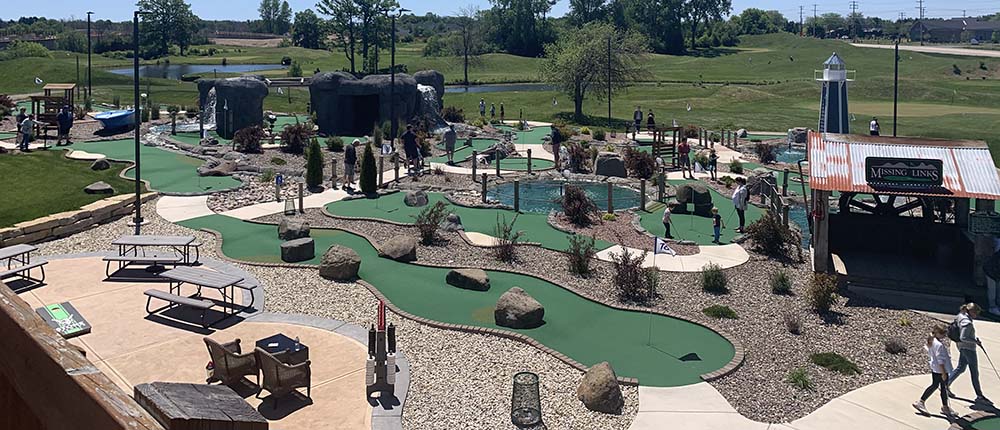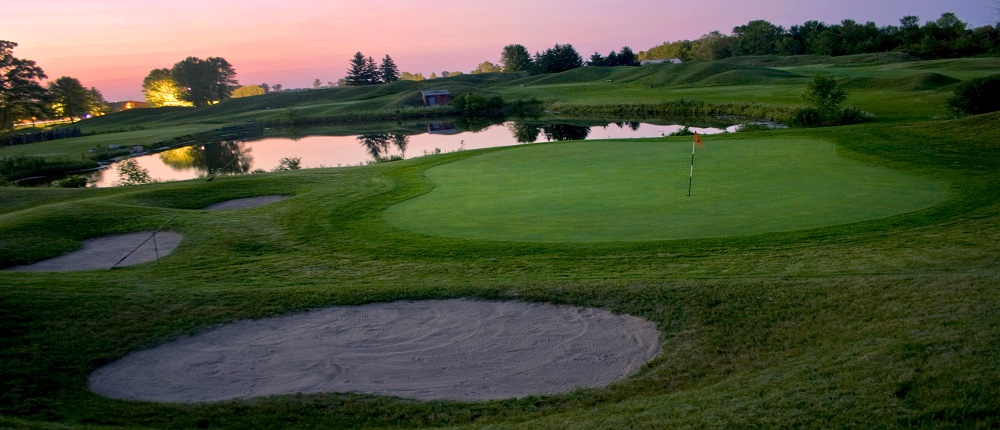 Milwaukee Best Driving Range, Mini-Golf, TopTracer, and Par 3
Welcome to Missing Links Golf Course, Minigolf, and Driving Range Our driving range, which is open year round, features heated stalls and lighting for nighttime practice. Seven hitting bays are equiped with TopTracer ball tracking systems which is ideal for retooling your golf game or just having fun with virtual golf. It's the perfect opportunity to practice for Mequon, Milwaukee, and Cedarburg-area golf lovers!
We Are Open All Year Round!
Every Day,
Even Holidays.
Clubhouse/Range/ Minigolf Hours
Monday  8:30 am – 10 pm 
Tuesday  8:30 am – 10:30 pm 
Wednesday 8:30 am – 10:30 pm 
Thursday 8:30 am – 10:30 pm 
Friday 8:30 am – 10:30 pm 
Saturday 8 am – 10:30 pm 
Sunday 8 am – 9 pm 
*** Close time is for the last bucket sold.   Last round sold on the mini-golf is one hour prior to the close. 
*** Hour change seasonally 
Range Hours:

Open year round!
Covered, heated hitting stalls on automatic timers
See range rates and hours for more info
TopTracer ball flight tracking systema and games

Open year round
Join a league in the winter
Play any of 10 courses in virtual simulation, watch your actual ball flight on the range and on the computer
Longest drive contest apps
Closest to games
Approach and drive Challanges
Mini Golf

Brand new Great Lakes Adventure Mini – Golf
Navigate around 2 rivers, 3 ponds, 2 water falls, light houses to out score your oponant or just putt for fun!
One of the last standing original Jack Nicklaus Par 3 golf courses
Open dawn to dusk!
See "Course" menu for more info


Missing Links Golf Course and Driving Range
Located in Mequon, Wisconsin, Missing Links is just south of Cedarburg and less than 20 minutes north of Milwaukee.
We are Southeastern Wisconsin's premiere golf teaching facility, complete with an award-winning Jack Nicklaus Par 3 course, full-size lighted driving range with putting greens and chipping areas, as well as a celebrated PGA golf instruction program and staff.