About the Course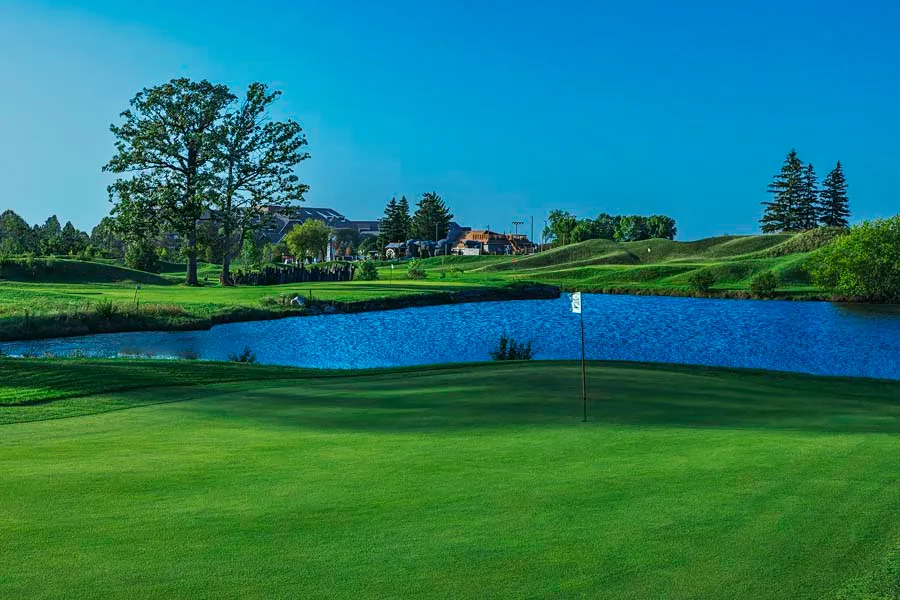 Designed by Jack Nicklaus in 1986, Missing Links Golf Club is a public, nine-hole par 3 golf course winding through 25 acres of rolling hills and scenic wetlands in northern Mequon, WI. Originally developed for the long defunct "Cayman Ball", Missing Links was converted into a standard championship par 3 golf course in 1994.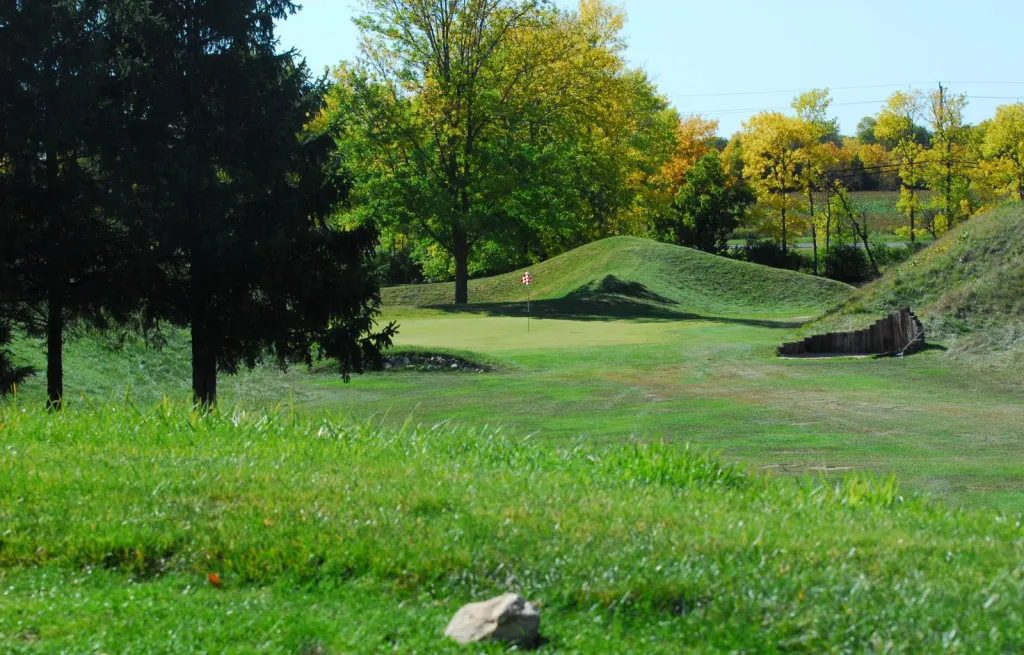 Tipping out at 1131 yards, Missing Links was designed as an inland links style golf course characterized by hilly terrain, natural bunkers, deep rough, diminutive greens and windy setting. The Golden Bear's historically inspired design features elevated tee boxes and amphitheater greens guarded by steep mounds, strategically placed pot bunkers and daunting water hazards on seven of the nine holes, necessitating precision wedge and iron shots. Our longest hole measures 213 yards from the tips and seven of the nine holes exceed 100 yards, requiring a wide variety of clubs and distinguishing Missing Links as more than a simple chip and putt course.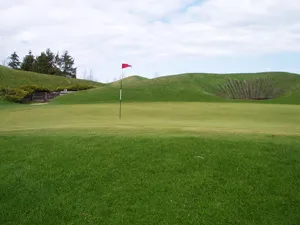 Challenging for the experienced golfer, the layout is also forgiving to the average player with a course rating of 24 and slope rating of 80.
Course Rules & Info:
-No tee times required, check in at the clubhouse to purchase your bag tag to play. Bag tag must be clearly displayed on golf bag for proof of purchase;
No Bag Tag = Golfer Not Paid.
–Rate is per golfer; not per bag
–No Range Balls on the golf course
-Keep Bags and Carts 6+ feet away from greens
-Fix ball marks and replace your divots
-Play ready golf; allow faster groups to play through
-Groups limited to 4 golfers maximum
-Push carts are available for rental at the clubhouse while supplies last.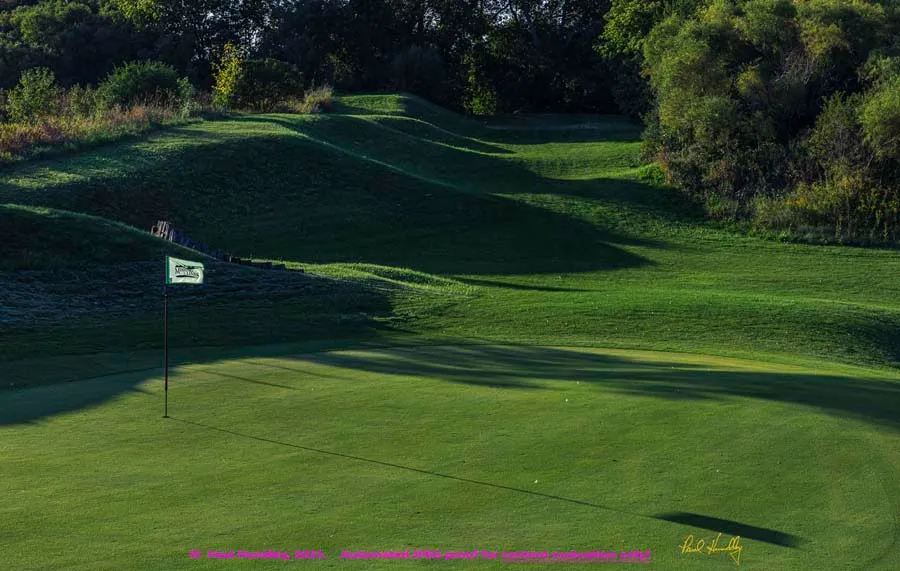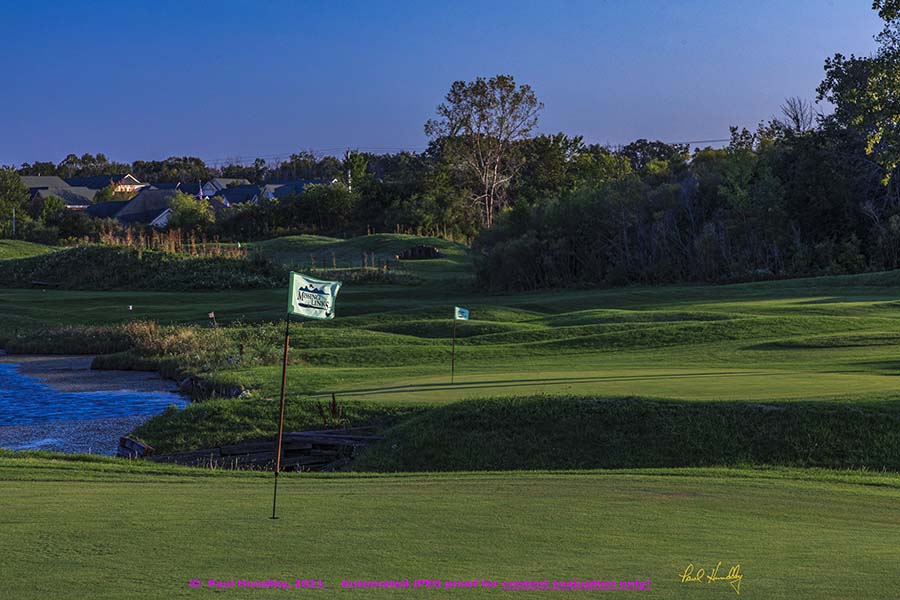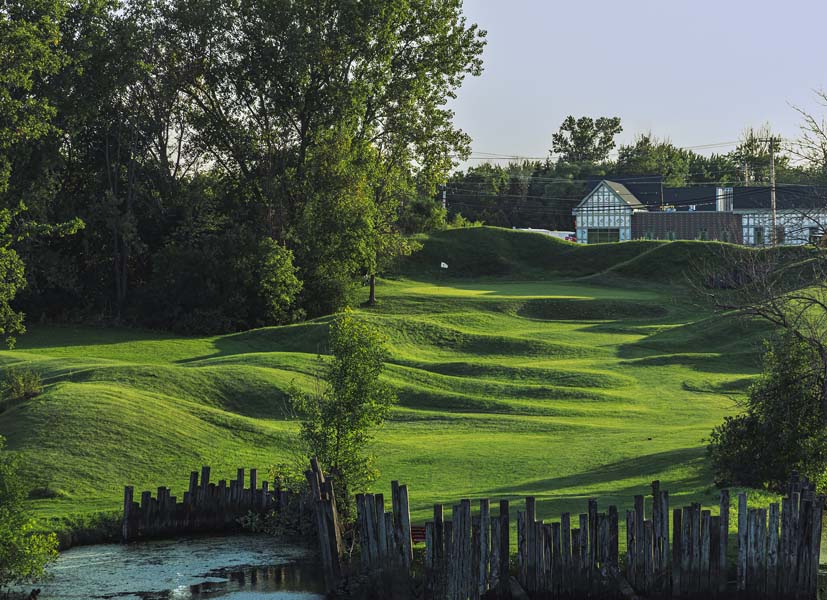 Scorecard