A fun combination of golf and soccer!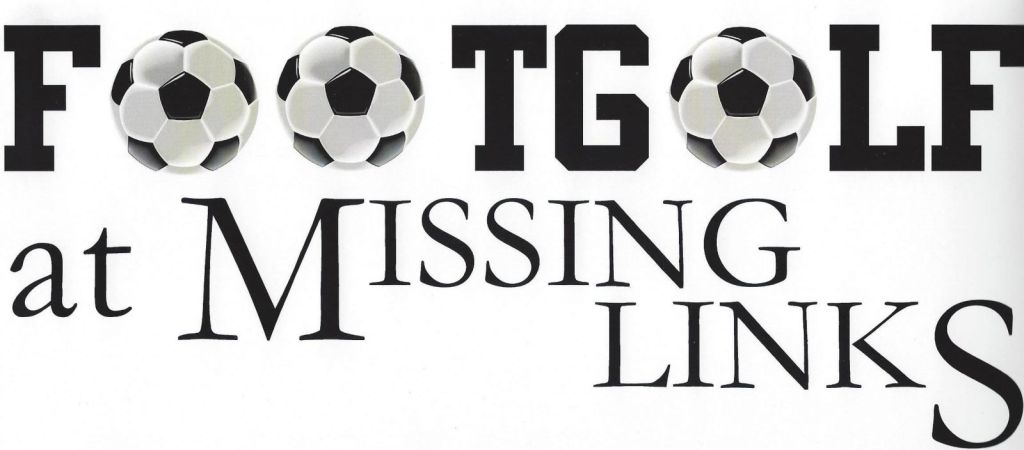 What is FootGolf?
FootGolf is a new precision sport that combines the games of golf and soccer. The object and scoring of the game aligns with golf, while a soccer ball is used to get to a much bigger hole.
Why play FootGolf at Missing Links?
Missing Links offers an amazing experience with FootGolf. Beginners will appreciate the distance to the holes, and advanced players will challenge themselves with getting around obstacles such as hills and water. Overall, Missing Links offers variety for all players and ages and is very family friendly.
Rates and Hours at Missing Links
FootGolf is offered from 7am until 9:30pm Sunday through Saturday.
Weekday Adult $16 Senior $14 Jr $12
Ball Rental: $3 per ball
But wait… There's more!
Outings have never been so fun at Missing Links! Whether it's a birthday party, family reunion, or just a get together, FootGolf outings never fail. Young kids can use up some of their seemingly endless energy, while adults can have a great chuckle challenging eachother out on the course! Don't forget: we have a new party deck for use any time; so come one come all and come join the fun!